Ferdinand Porsche has been one of the main car designers in car history.
Ferdinand Porsche was born in 1875. He was 11 years old when a car was invented. We must say that he was a very skilled and talented boy. He was especially interested in electricity; when he was 13 he installed electric doorbells at his parents' house, at the age of 16 he mounted electric lighting. In his father's company he was learning plumbing.
He built his first car at the age of only 25 years becoming a huge amazement at the Paris Car Show in 1900  presenting one of the first four wheel cars under Lohner brand name. Surprisingly, exactly this construction was used 70 years later by NASA in the production of moon vehicle – the so called lunar rover.
Since 1905 he was the Technical Director of Austro Daimler in Austria where he was working for 17 years. During his work he developed the first aerodynamically shaped, high performance limousines which were winning many car races – he was the driver J He was designing amazing vehicles like a train for the army to travel both on roadways and railroads, aircraft engines (for which he obtained a honorary scientific title from the Technical University of Vienna), the first two seat sport car called "Sascha" which won famous car races.
In 1923 Ferdinand Porsche moved to Stuttgart and became the Technical Director at Daimler where he became famous for designing Mercedes S as well as trucks and engines.
Finally in 1931 he started his own company in Stuttgart – Porsche. He was working there until his death in 1951.
Porsche was especially famous as the designer of the well acclaimed Volkswagen Käfer – wider known as the Beetle and in some parts of the English-speaking world the Bug. It is one of the most famous and trendy car models ever constructed and built. This car was manufactured and marked by Volkswagen from 1938 to 2003.
It was Hitler who formulated the need for a cheap, simple car to be mass produced for German new roads. It was supposed to be a people's car – a car for everybody – that is why we have the term Volkswagen – translated from German as a car for the people, for everyone. Members of the Nazi party run by Hitler were promised the first produced units, however military activities shifted these plans. Ferdinand Porsche finalized the design.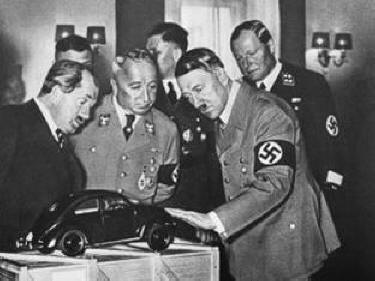 As the result we achieved the first Volkswagen – which literally means 'a car for the people'. It was also one of the first cars with rear placed engine. We also have to note that it was the longest manufactured and most manufactured model of a car ever.
The Beetle was designed just before the II World War, but the first civilian Beetles started to be produced in the end of 1940ies. This car was called at first a Volkswagen Type 1 or simply as Volkswagen.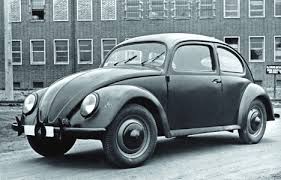 According to the latest works now we have to say that it looks like that Ferdinand Porsche made use of the political relationships and opportunities of the Nazi regime. Now we dare to say that he benefited from his access to the politician of the Third Reich.  Porsche factories employed more than 400 forced laborers including those from concentration camps.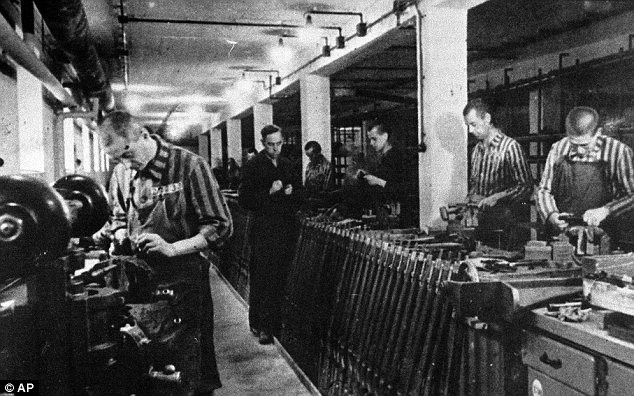 Porsche was arrested for the cooperation with Hitler and spent over 22 months in a French jail. In 1948 he was acquitted and restarted his design operation together with his son Ferry. The first Porsche car type 356 was built in Gmünd (Austria). Until autumn 1949 50 units of this car had been made. After the death of Ferdinand his son continued to manage the company.
Sport profile cars were being made with drive systems like in Volkswagens' – boxer type engines with 4-cylinders, air cooled placed behind the rear drive axle powering the rear wheels.  Such construction solutions had Porsche Type 356 produced in 1950-1965 and Porsche 911 with 6-cylinder engine in production since 1964. It was one of the best racing cars in the world in 1960-ies and 1970-ies.
Annual Porsche production in 1985-1987 totalled 50,000 pieces and decreased to 32,162 units in 1990.  The vehicles were being assembled with the use of traditional methods on moving assembly conveyors with no use of robots, manually, but very precisely. They were famous for their dynamics, reliability and durability.
After 2010 model 911 continued to be produced (with similar construction design as those from 1964) but bearing the names of Carrera and Turbo. Porsche production profile also included Boxster and Cayman with centrally mounted engine before the rear axle, Panamera with an engine in the front and powering the rear wheels, Cayenne – a crossover with construction related to Volkswagen Tuareg, because since 2010 Porsche has been owned by Volkswagen.
Vocabulary:
Invent – wynaleźć
Skilled – sprytny, o wielu umiejętnościach
Doorbell – dzwonek do drzwi
Mount – zamocować
Plumbing – hydraulika
Moon vehicle – pojazd kosmiczny
Aerodynamically shaped – ukształtowany aerodynamicznie
Vehicle – pojazd
Obtain – uzyskać
Rear placed engine – silnik umieszczony z tyłu
Longest manufactured – najdłużej produkowany
Most manufactured – produkowany w największej ilości
Make use of – wykorzystać
Opportunities – możliwości
Forced laboreres – pracownicy przymusowi
Assemble – składać
Reliability – niezawodność
Durability – trwałość
Bearing the name – nosząc nazwę
Rear axle – oś tylna